Mold Remediation Services Lake in the Hills, IL
Should I test for mold?
Here is a little-known secret about testing for mold and inspections that many mold remediation companies will not tell you. If you see mold, testing can sometimes be unnecessary and a waste of money. If you already see obvious, visible mold, you usually do not need a mold test — you simply need to remove it following industry-standard guidelines. This is where a professional mold remediation company should come into play.
What if I want to test for mold?
We have a company we refer to and work with for testing as it is a special service. A sample can be taken before and after mold remediation to give you peace of mind.
What is professional mold remediation?
Professional mold remediation includes removing mold using certain techniques, combined with other industry suggested methods to ensure human health & safety in the home.
Alliance Restoration performs mold remediation through guidelines set by the Clean Trust; (IICRC) "Standard and Reference Guide for Professional Mold Remediation".
We are also an ISEAI IEC member.
Mold Removal with Testing
We have many case studies of mold remediation with before and after pictures and testimonials.
Mold Removal without Testing
Attic mold removal service where testing was not necessary as everything was removed and the client was happy with our process and the results.
Mold Removal Process in Lake in the Hills
No matter the scope of the project, Alliance uses Standard Operating Procedures to comply with our Health & Safety Program. These mold removal methods ensure that every project meets the highest industry standards.
Alliance Restoration performs home mold removal with current industry standards in mind and includes the following goals:
Safety and Health
Mold Control, Removal & Prevention
Project Documentation
To start mold remediation, we perform an inspection to identify moisture and mold sources in the building. The results of this inspection will decide what the next steps in the process should be. Before starting on the project, we work to reduce the danger of mold moving to other areas of the home. Some methods we use to control mold dispersion include source containment and isolation barriers.
Contaminant removal is the main part of the mold treatment process. Chemicals alone will not solve problems caused by the long-term effects of mold. Proper methods include either removing and/or cleaning of building materials. Mold can not grow without enough moisture, so identifying and repairing moisture problems is the first step in the home mold remediation process to prevent future mold. This can include fixing plumbing leaks, sealing your attic, basement, or crawlspace from moisture sources, and reducing humid air.
Alliance Restoration offers free mold and moisture inspections to homeowners in Lake in the Hills as well as in the northwest suburbs of Chicago, including Highland Park, Schaumburg, Crystal Lake, and more.
Alliance Restoration, Inc. is trained and certified by the American Council for Accredited Certification (ACAC), and the Clean Trust. We are also an ISEAI IEC member.
Now that you have an overview of our home mold remediation process, you can explore two of our main focus areas in the home: attic mold removal and basement and crawl space mold clean up.
Mold Removal Services Lake in the Hills, IL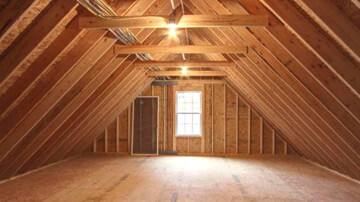 Do you have mold in your attic? Can you smell an odor in the attic? Is your wood framing, roof and insulation wet? These are commonly what we find when we are called out to a home or business for attic mold inspections.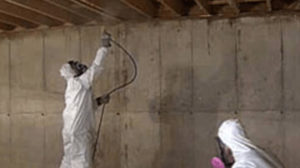 Do you smell a stale odor in your home? Does this odor become more prominent in the basement or crawl space? If you thoroughly inspect your basement and crawl space, are you able to see mold growth on the floor, walls, around windows, or on the floor joists?
Pro Tip:
Molds can trigger asthma attacks. Allergic symptoms include: sneezing, runny nose, red eyes, and skin rash. Source from epa.gov.